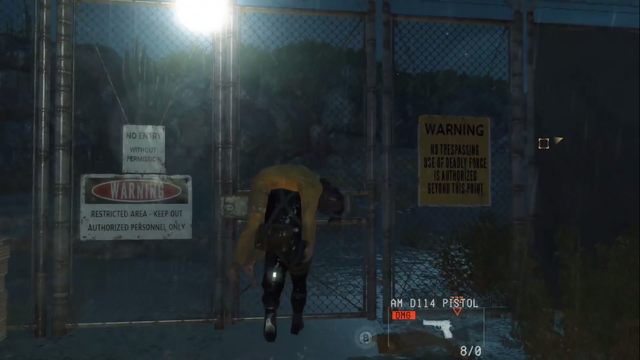 The name of the handgun is AM D114 I looked it up on google and the only images that appeared are from MGS indicating that this handgun is not real, from what I have gleaned from the images and portions of gameplay in which it was used, I am willing to bet,now this is just a theory so don't take what I say as legit info, this is most likly a 9mm handgun it very well could be chambered in .45ACP used in handguns from past MGS games such as the M1911A1 and the Operator, but the design of the slide shares a resembelance to that of the Browning High Power and CZ-75 both of which are chambered in 9mm, that is all the info I can give you, its not much, thats my insight on this handgun I hope others find my info somewhat useful as time goes by more info will come forth on this gun and other weaponry of MGSV Ground Zeroes. May the Spirite of the warrior always be with you. Enter the description here.
File history
Click on a date/time to view the file as it appeared at that time.
Metadata
Ad blocker interference detected!
Wikia is a free-to-use site that makes money from advertising. We have a modified experience for viewers using ad blockers

Wikia is not accessible if you've made further modifications. Remove the custom ad blocker rule(s) and the page will load as expected.