J. Grant Albrecht
Talk

0
1,840pages on
this wiki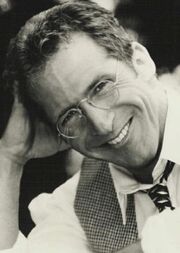 J. Grant Albrecht is an American actor and voice actor. He starred in the CBS show The Guardian as Mr. Greene, in the NBC show Just Shoot Me! as Evan Garrison, in ER as various characters, and provided voices in the video games Prince of Persia, No More Heroes, Spider-Man 3, Syphon Filter: Dark Mirror, and Bayonetta, among others.
Metal Gear series Edit
In the Metal Gear series, Albrecht provided the English voice of The End, a member of the Cobra Unit, in Metal Gear Solid 3: Snake Eater. He reprised the role in Metal Gear Solid: Peace Walker.
Metal Gear works Edit
External links
Edit