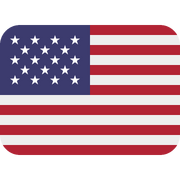 MG America Facts is a series of posts on the official Metal Gear Twitter account that were posted on July 4, 2016. As commemoration of both the overall series and the American holiday Independence Day, three posts were made that gave trivia relating to both the Metal Gear series and more specifically elements of the United States of America that were included in the series.
MG America Fact 1
The first fact, posted on 8:47 AM, mentioned that there were 51 soldiers modeled after the 50 states and the nation's capital, with a link to the appropriate article and three pictures, one depicting a FOX soldier, and the other two depicting the California and Alaska soldiers included. In a reply to a user in the same post, it revealed that, while the online features for the PlayStation Vita and PlayStation TV versions were disabled, the U.S. local soldiers were still accessible in the game itself.[1]
"MG America Fact 1: Metal Gear Portable Ops + features soldiers named for every US state http://metalgear.wikia.com/wiki/U.S._local_soldiers …"[2]
MG America Fact 2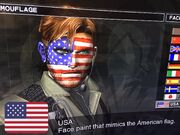 The second fact, posted on 10:41 AM, noted that choosing "I Like MGS3" when starting a new game will have various facepaints modeled after various national colors unlocked, including one of the American flag, which they referred to by the nickname "Old Glory," with a picture depicting the facepaint in question.
"MG America Fact 2: select "I like MGS3" when starting a new game to receive nation-face paints including Old Glory"[3]
MG America Fact 3
The third and final fact, posted on 12:28 PM, revealed that the Patriots' AI system (specifically, GW, TJ, TR, and AL) were named after the US presidents embedded on Mt. Rushmore, and included two pictures, one of Mt. Rushmore itself, and the other of GW from Metal Gear Solid 4: Guns of the Patriots.
"MG America Fact 3: Patriot System AI were named for US Presidents on Mt Rushmore: GW, TJ, TR, AL"[4]
External links
Notes and references
Ad blocker interference detected!
Wikia is a free-to-use site that makes money from advertising. We have a modified experience for viewers using ad blockers

Wikia is not accessible if you've made further modifications. Remove the custom ad blocker rule(s) and the page will load as expected.