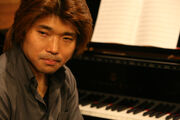 Norihiko Hibino (日比野 則彦 Hibino Norihiko, born September 3, 1973) is a Japanese composer and saxophonist. He is best known for his work on the Metal Gear and Zone of the Enders series. Along with Harry Gregson-Williams, he composed the soundtracks for Metal Gear Solid 2: Sons of Liberty and Metal Gear Solid 3: Snake Eater.
Metal Gear Solid works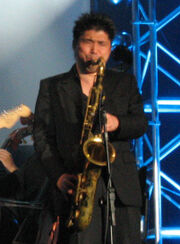 Ad blocker interference detected!
Wikia is a free-to-use site that makes money from advertising. We have a modified experience for viewers using ad blockers

Wikia is not accessible if you've made further modifications. Remove the custom ad blocker rule(s) and the page will load as expected.