Sterlng

Biographical information
Real name
Andrew Joseph Camacho
Also known as
Andre The Dirty Mexican
Nationality
American
Born
July 29, 1986
Physical description
Eye color
Brown
Hair color
Dark Brown
Height
5ft. 5in.
Weight
150 lbs.
Career and family information
Affiliation(s)
Klan Kill Dragon (gaming group)
JDA Productions (entertainment group)
Notable family
Lawerence Camacho (father)
Linda Camacho (mother, deceased)
David Camacho (brother)
Justin Shields (cousin)
Jean Clement (aunt, guardian)
Greg Clement (uncle, guardian)
Sara Clement (cousin)
Metal Gear information
Voiced by (English)
Justin Shields (Hahaha)
My Perfect Circle Of Life Motto
Edit
My Motto In Latin:
"Vita par vicis, vicis par pecunia, pecunia par tripudium, tripudium par vita."
My Motto In English:
"Life equals time, time equals money, money equals fun, fun equals life."
- Andrew Joseph Camacho
I Am Sterlng, And I Welcome You :)
Edit
You can check out some of my (Metal Gear) videos from my YouTube channel, www.youtube.com/sterlng .

Right Handed Or Left Handed: Righty
Your Weakness: I am way too nice to people
Your Fears: Bugs such as ants, bees, wasps, hornets, and yellow jackets. Ghastly creatures like zombies and vampires. Walking into a pole while closing my eyes
Your Bedtime: Anytime between 9:00 PM and 2:00 PM
How Do You Want To Die: I would choose to die while defending someone I care for
What Do You Want To Be When You Grow Up: I want to be something in the entertainment industry (movies, games, music, radio)
Number Of Piercings: None
Number Of Tattoos: None
Number Of Things In My Past I Regret: I have no regrets


Biography
Edit
I was born on July 29, 1986 at Martin Luther King Jr.-Harbor Hospital (MLK-Harbor or King-Harbor), formerly known as Martin Luther King Jr./Drew Medical Center (King/Drew). I lived on Lennox Blvd. in Inglewood, CA. Where I lived was only few blocks away from where the house explosion in the beginning of the movie Lethal Weapon was at. I was out there during the Los Angeles riots of 1992. Thankfully, I didn't experience any of the looting or violence, only seeing many parties and National Guard officers patrolling the streets day and night. My father was one of those men. I enjoyed eating pizza, Pepsi, pistachio ice-cream, playing Mortal Kombat II (which I played before discovering the first MK), swimming at Lennox Park, and doing all these things with my friends and brother David. My brother and I were really big fans of everything that had to do with the Teenage Mutant Ninja Turtles, Ghostbusters, Mortal Kombat, and Batman. Sometime in 1994 I was hit by a car which put me in the hospital for a week. On the way there, my heart had temporarily stopped. I was moved by social workers to Temecula, CA in 1996. I lived there with my Aunt Jean and Uncle Greg until 2003, when social workers placed me in a relatives home in Eagle Mountain, UT. Due to "irreconcilable differences", I was kicked out of that home. I then lived in Covina, Fontana, Walnut, and West Covina, CA for the next three years in a program called Project Focus. After I was done with the program, I moved back in with my Aunt and Uncle in Temecula,CA. I have been there ever since.
Andre is a member of the small production group called JDA Productions. We mostly make parodies of popular songs and writes his own original lyrics, music, and skits. I also like to document things that go on with my people, mostly for entertainment. I do both audio and video projects. I've been messing around in recording for 4 years.
It all started 1996, when my cousin Justin Shields (J-Ray), and brother David (Nacho), and I made our groundbreaking tape called Goodtalk. From there, Justin and (much later) David created there comedy. This inspired me to create my own material. I started writing raps and poems in 2000. In 2003, JDA was officially born.
Throughout my career in recording, I has created 31 solo comedy albums and participated in many of J-Ray's. After hundreds of tracks and days worth of material, I continue to make new ideas that have been making most audiences laugh and hopefully more in the years to come.
The rest of my information was deleted by the S3 for being useless information. Damn The Patriots!
ʎʇıuɐs 1ɐʇǝıɔos ɹoɟ uoıʇɔǝ1ǝs .ǝɯıʇ buo1 ɐ ɹoɟ ǝɯɐb ǝɥʇ buıʎɐ1d uǝǝq ǝʌɐɥ noʎ


Created Pages
Edit
I'm mostly interested in creating subjects and pages that have not been made yet, but I'll work on any page that lacks perfect substance.

I've created several pages on the Metal Gear Wiki, including:

AP Sensor
B.D.U.
Boktai 2: Solar Boy Django
Bomb Blast Suit
DreamMix TV World Fighters
Dr. Kopplethorn
Evolution Skateboarding
Game Over
Gun Camera
IdeaSpy 2.5
Ketchup
Koppelthorn Engine
Life Medicine
New International Track & Field
No. 104
Nuclear Warhead
OILIX
Optical Disc
PAN Card
Post Traumatic Stress Disorder
Shaver
Swimmer Delivery Vehicle
Timer Bomb
Torture Device
UMA Club
and
Several MGA2 Cards
List Of Metal Gear Games I've Played
Edit
Metal Gear - Having a hard time with this without viewing a strategy guide.
Metal Gear 2: Solid Snake - I'm a bit past where Gray Fox blasts the bridge, and I've taken a break for now.
Metal Gear Solid - Beat that shit!
Metal Gear Solid: VR Missions - Damn right I beat that!
Metal Gear Solid: The Twin Snakes - Of course, beat that shit.
Metal Gear Solid 2: Sons Of Liberty - Beat. That. Shit!
Metal Gear Solid 2: Substance - I'm stuck on beating Vamp on European Extreme, but have beat this game on several other difficulties. Beat all the VR Missions!
Metal Gear Solid 3: Snake Eater - Bought it with Grand Theft Auto: San Andreas and my first flat PS2. All were stolen by a roommate (to sell for drug money).
Metal Gear Solid 3: Subsistence - Beaten this on European Extreme!
Super Smash Bros. Brawl - Beat The Subspace Emissary game on co-op, mostly with Snake. I have heard all of Snakes Codec messages.

Best Five Characters
Edit
Solid Snake
Big Boss
Psycho Mantis
Ocelot
Colonel Campbell
Other Favs
Edit
Gray Fox
Otacon
Raiden
Emma
Solidus
Vamp
Naomi Hunter
MGStupid Timeline
Edit
I didn't create this. It comes from http://www.thesnakesoup.org. I found it hilarious, and you should, too.
---
By zerim, Winner of The Snake Soup's Timeline Contest With edits and images by Ravi Singh unless otherwise noted.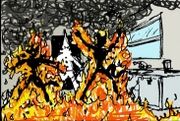 Whenever He Came Back From Space
The Fury breaks a record by being the most random character in the world.
September 3rd, 1964
Naked Snake and Eva have almost-sex.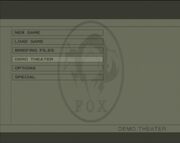 September I-dunno-when, 1964
Naked Snake receives the title Big Boss. He places the "Patriot" he took from the boss on her grave for some homeless junkie to pick it up.
MGS3 Completed, "Demo Theater" option unlocked.
"Calorie Mate" sales increase just because Snake eats it in the game.
1968
Eva gets fucked up in China. So bad that she disappears.
1970
Para-Medic establishes paramedic system. Big deal.
Naked Snake goes on another mission to create the plot for Metal Gear Solid: Portable Ops.
Some interrogator with a prosthetic leg from the CIA presses his leg on Snake's balls.
Big Boss loses his ability to carry 500,000 weapons on him. He now can only carry four.

1972
The Les Enfants Terribles project. OMG THREE MORE SNAKES!!!OWNAGEISUPONTHEWORLD!!!
March 3, 1988
Ravi Singh is born.
1991
zerim is born.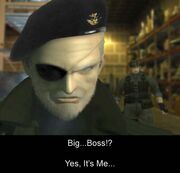 1995
Solid Snake goes to Outer Heaven.
Big Boss finds that he now consists of 30 pixels, maybe even less.
Yeah, he's Big Boss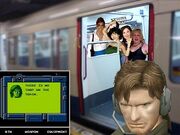 <<Image by Josh, Winner of "YEAH I'M BIG BOSS" contest
1997
Solid Snake drinks beer.
1998 This never happened.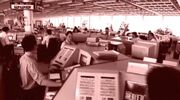 << Image by Travis, Winner of "THERE IS NO TRAP ON THE TRAIN" contest
1999 It appears Big Boss wasn't dead the last time his son handed his ass to him.
Solid Snake once again kicks some antagonist ass. This time he burns the bastard just to make sure.
Zerim learns English.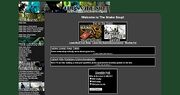 January 1st, 2000
The Patriots installed shit on our computers. The program they installed is supposed to let them control the flow of information, but no one can stop us from downloading free MP3's from Limewire! OWNAGE!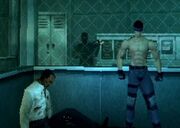 August 2, 2003
Ravi Singh officially launches The Snake Soup.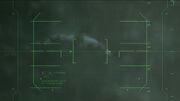 Liquid Snake and his friends (A floating guy wearing a gas mask, some jerk who carries a giant gun on his back, a hot blonde walking around in the cold with her chest open, high on Diazepam, some guy who dies at the beginning of the game, and Revolver Ocelot... He's weird enough) steal expensive shit for the laughs and a dead body.
August 04, 2007
The MGStupid Timeline starts to get boring. Zerim fails to come up with new ideas.
August 8th, 2007 Solid Snake, wearing tights, infiltrated some fucking ship only to get drowned in the river.
People laughed at Otacon's codec conversations each time the game is saved.
April 29th, 2009
Dead Cell went nuts and attacked Big Shell.
Vamp fucks Fortune, literally or metaphorically speaking.
Raiden's crotch was grabbed by the president of the United States.
A lot of people somehow came to the conclusion that Raiden is homosexual. Hideo Kojima later made fun with Raiden to please those players. In other words, he had to "lick what he spat".


♫ My Metal Gear Videos ♫
Edit
The Following Videos Are My Creation

Super Smash Watchmen Brawl
(Snake's briefly in it!))
Super Smash Watchmen Brawl Extended
(Even more Snake!!))
Bite My Shiny Metal Gear: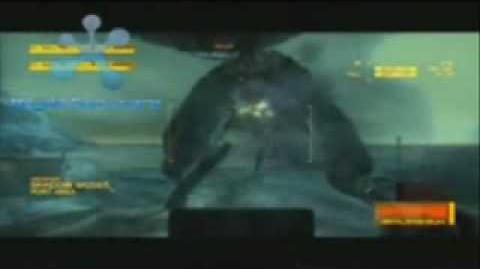 Snake's Friends:
Ocelot Tribute: