Yeah you knew this blog was coming I was planning on doing a Solid Snake vs Sam Fisher but I opted for someone who could probably be Sam Fisher's rival in terms of skills and experience. Not saying Solid Snake isn't experienced enough but I think a more mature level experienced character is need. So I decide to go with Big Boss.
So Big Boss vs Sam Fisher. You decide. Post comments below. Bye.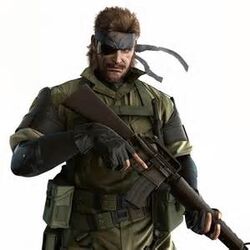 --R.S 05:05, January 4, 2014 (UTC)
Ad blocker interference detected!
Wikia is a free-to-use site that makes money from advertising. We have a modified experience for viewers using ad blockers

Wikia is not accessible if you've made further modifications. Remove the custom ad blocker rule(s) and the page will load as expected.