If can already tell by the title I decided to pick a good one. Cyborg Raiden vs Sesshomaru. I know what your thinking. Yes Raiden has defeated cyborgs Metal Gears super powered beings and the lot. But Sesshomaru isn't a cybernetic being or even a machine. He's a Daiyokai Demon Dog. And one the strongest characters in the Inuyasha series. However given the fact that Raiden has become even stronger after MGSRR. I say I think he could. But does he have the skills and the power to go one on one with the Great One The Rock.
(Sorry I couldn't resist the joke) I mean can Raiden defeat Sesshomaru? Post your comments below and let me know. Bye. And have a Merry Christmas. Bye.--R.S 22:16, December 19, 2013 (UTC)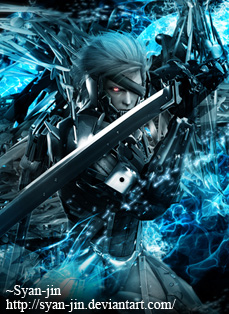 Ad blocker interference detected!
Wikia is a free-to-use site that makes money from advertising. We have a modified experience for viewers using ad blockers

Wikia is not accessible if you've made further modifications. Remove the custom ad blocker rule(s) and the page will load as expected.