Comment

1
Metal Gear Solid: Ground Zeroes at GDC 2013
Game Developer's Conference (GDC) is the world's largest and longest-running gaming professionals industry event. The conference contains 400 lectures, panels, tutorials and round-table discussions on a comprehensive selection of game development topics taught by leading industry experts. GDC 2013 begins March 25th and lasts March 29th.
This year, Metal Gear Solid: Ground Zeroes will featured in a panel, headed by Hideo Kojima. The session summary can be found below. We would like to ask, is there any elements or details of this session that you would be interested in getting more information about? How about any questions that you would like answered? Let us know in the comments: we will be attending this session, and can help gather the answers you seek! 
Photorealism Through the Eyes of a FOX: The Core of Metal Gear Solid Ground Zeroes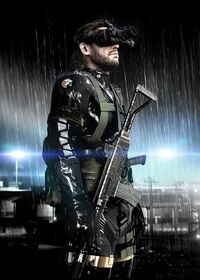 Join Hideo Kojima and the Kojima Productions staff as they demonstrate and explain the workflow and development process of Metal Gear Solid: Ground Zeroes on the Fox Engine. This session will mainly cover the key components and unique methods Kojima Productions utilizes in the graphics arena to create visuals seen in METAL GEAR SOLID GROUND ZEROES. Participants can expect an overview of topics such as asset creation and rendering techniques used in the next METAL GEAR SOLID. Enjoy the session as Kojima Productions unveils the FOX Engine for the first time.